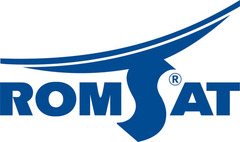 Project details
Project description
ROMSAT is Ukrainian company, which since 1994 specializes in integrated supply of TV and telecommunications system equipment.
2012
Project on fitting out new office of "ROMSAT" company.
Within the framework of the project design documentation was worked out, as well as installation works, starting-up and adjustment were carried out. Total office area – 550 square meters.
In the course of project implementation were constructed:
1. Structured cabling system and server room was equipped
2. Lighting system
3. Fire alarm and warning system
4. Access control system
5. Video surveillance system (GeoVision)
6. Electrification
2015
Project on implementaion of virtualization system based on VMware vSphere solution.
In the framework of the project the RCI Consulting company carried out the following stages:
1) the organization of clusters with fault-tolerance of servers, that providing uninterrupted operation of virtual machines,
2) creation of the infrastructure of virtual desktops,
3) realized possibility of quick workplace organization,
4) system backup,
5) minimize downtime that is caused by hardware failure possible hardware failure.